5 Essential WordPress Plugins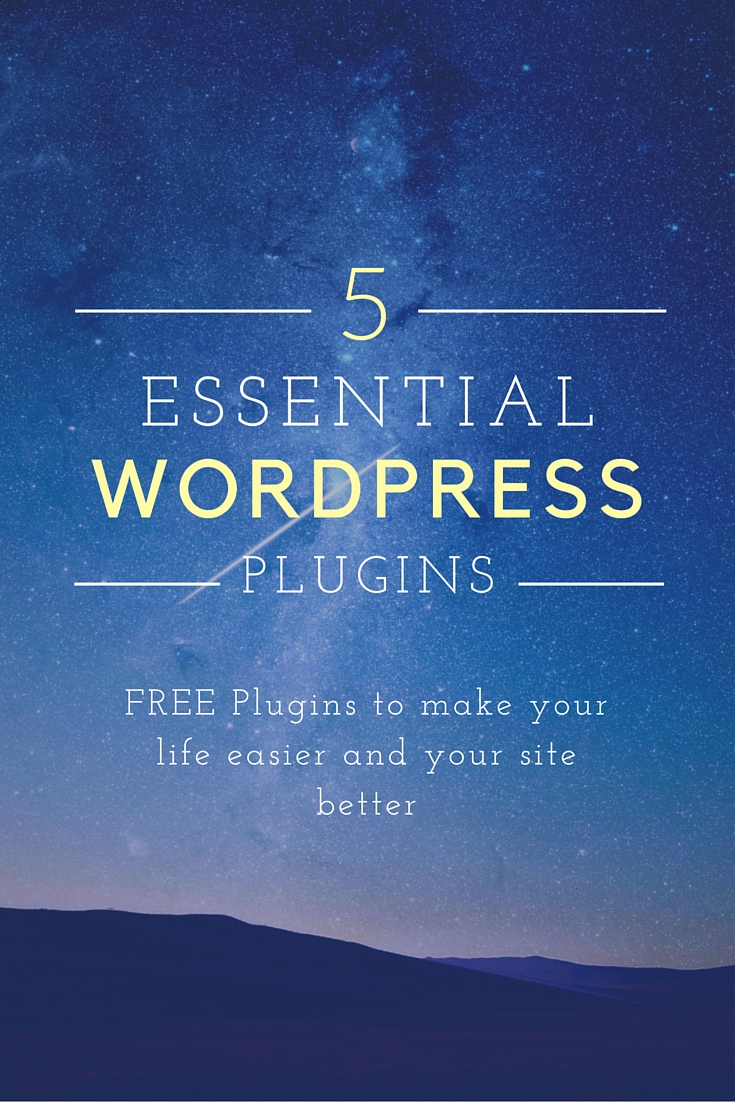 Whenever I install WordPress for a website, these are the plugins I always install. All have free versions that work just fine
#1 Duplicator for backing up the site
I've tried several backup plugins and this is the only one I'll use now because a backup plugin without an easy restore option is useless. Duplicator not only has an easy backup system but its installer script is easy to use. I have moved several WordPress sites to other servers within minutes without headaches with the Duplicator plugin.
#2 Black Studio Tiny MCE Widget
This plugin adds a Visual Editor widget to the Widget Area. This widget gives you a rich text WYSIWYG editor in your widgets. This makes life a lot easier if you add a lot of text in your widgets.
Get Black Studio Tiny MCE Widget
#3 Jetpack by WordPress.com
Jetpack adds a lot of extra functionality to WordPress by connecting you to WordPress.com that you would have to get from individual plugins. It adds a CSS editor to override your theme styles, extra widgets, site stat views, carousels, image storage and more. Connecting to WordPress.com just requires a free account. Using this plugin does NOT mean your website will be on WordPress.com … it just connects you to the functionality.
Jetpack should come pre-installed with most WordPress installs — you just have to activate it and connect to WordPress.com to use it.
#4 Remove Widget Titles
Remove Widget Titles allows you to hide widget titles on your website by simply adding a ! before the title. This is especially helpful if you have banner ads or other widgets that you want to identify by a title for administration but don't want visible on the website.
#5 Widget Shortcode
This plugin adds a widget area called "Arbitrary". Any widgets saved to this area or other widget areas will display a shortcode that you can add to any page or post. This has been especially helpful for me to add product-specific coupons that change often. I change it in the Arbitrary widget and it updates within the posts and pages.