When I upgraded to Joomla 3.x, I had some trouble figuring out how to change the order of the modules. Even after I figured it out, the drag and drop wasn't working for me until I figured out one tiny requirement.
Step 1. Sort by Ordering
Go to Extensions / Module Manager.
Just as in previous versions of Joomla, you have change the sorting in the Module Manager to sort by "Order" to be able to change the order. You can do this in one of two ways:

Select "Ordering" in sort menu in the upper right
Or click on the arrows at the top of far left column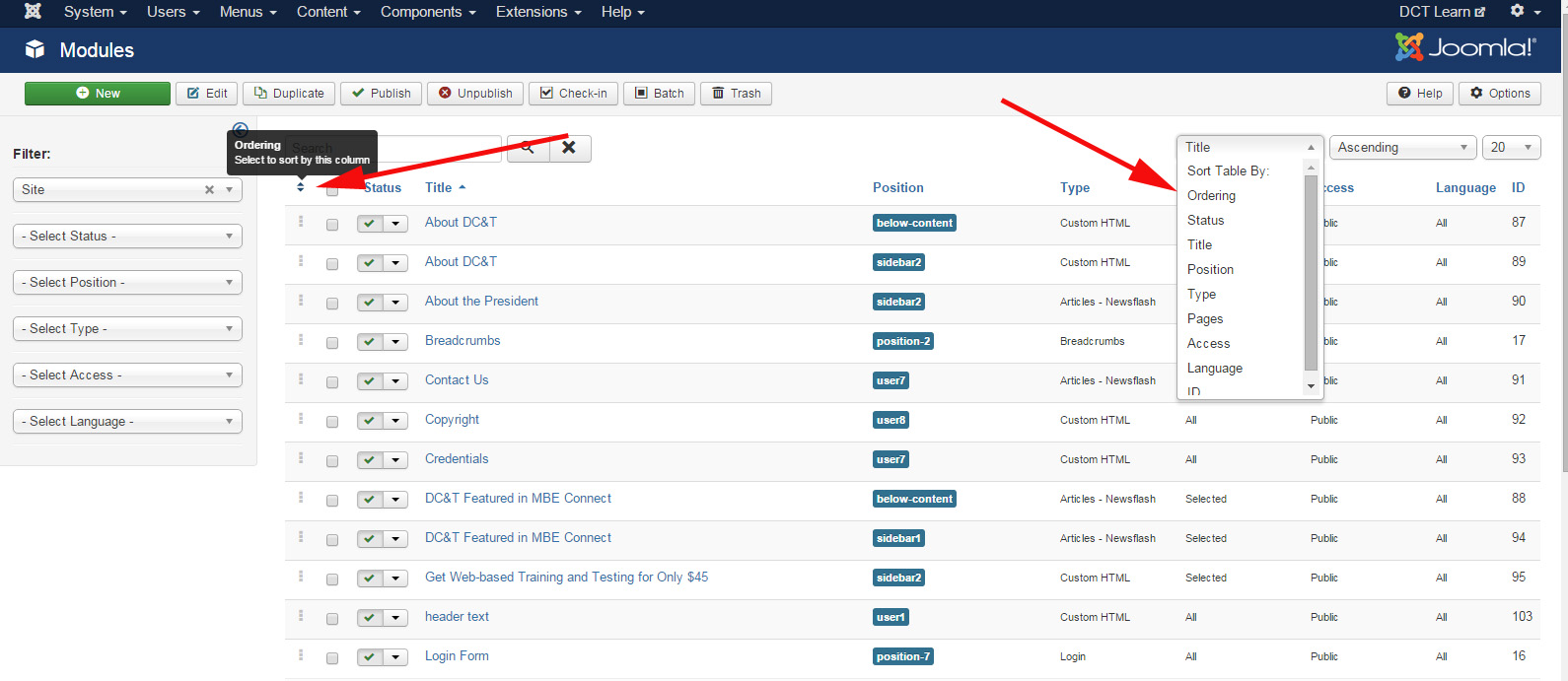 Step 2. Drag and Drop to Re-Order
After Step 1, you will see that the modules will re-order themselves, grouped by module position, and dots in the order column will have turned black.
Hover over the three dots to the left of the item you want to move. You will see a four arrow drag and drop cursor appear.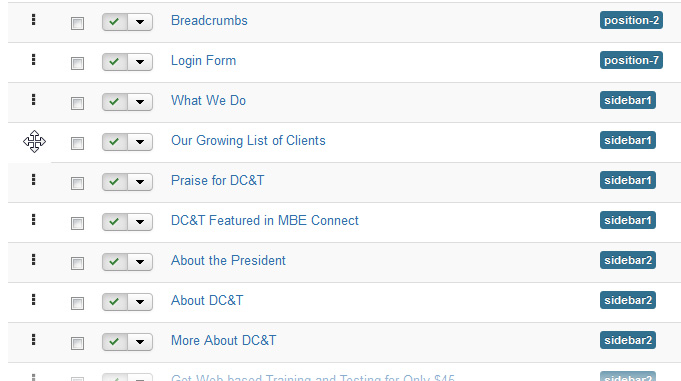 2. Drag the module to place in the order that you want it within module position group. The row you are dragging will turn green.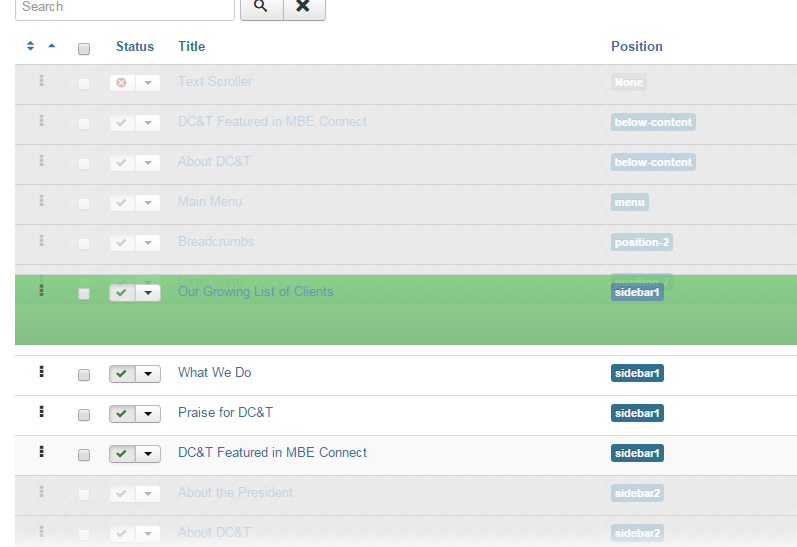 3. Release the cursor to drop the module into place. No need to save. It will show up as is. There is one trick — see below….
Troubleshooting Trick
Make sure you are dragging within the position group! If you drag outside the position group the module order will not change.
I learned this the hard way! It is different than the earlier versions of Joomla in which you could give whatever number you wanted.
If you look at the screen shot above you will see that some of the modules are grayed out. These are modules in a different positions in the template. You cannot give an absolute order to a module. It has to be relative to the position group it is in.
So when I drag and drop a sidebar1 module anywhere in the sidebar1 list it will stick. If I drag it up to the top of the module list which is outside of the sidebar1 group, the module will not stick but will go back to its original position.
The graying out of the modules on either side of your group should be your guide.